Car Jet Wash Dundee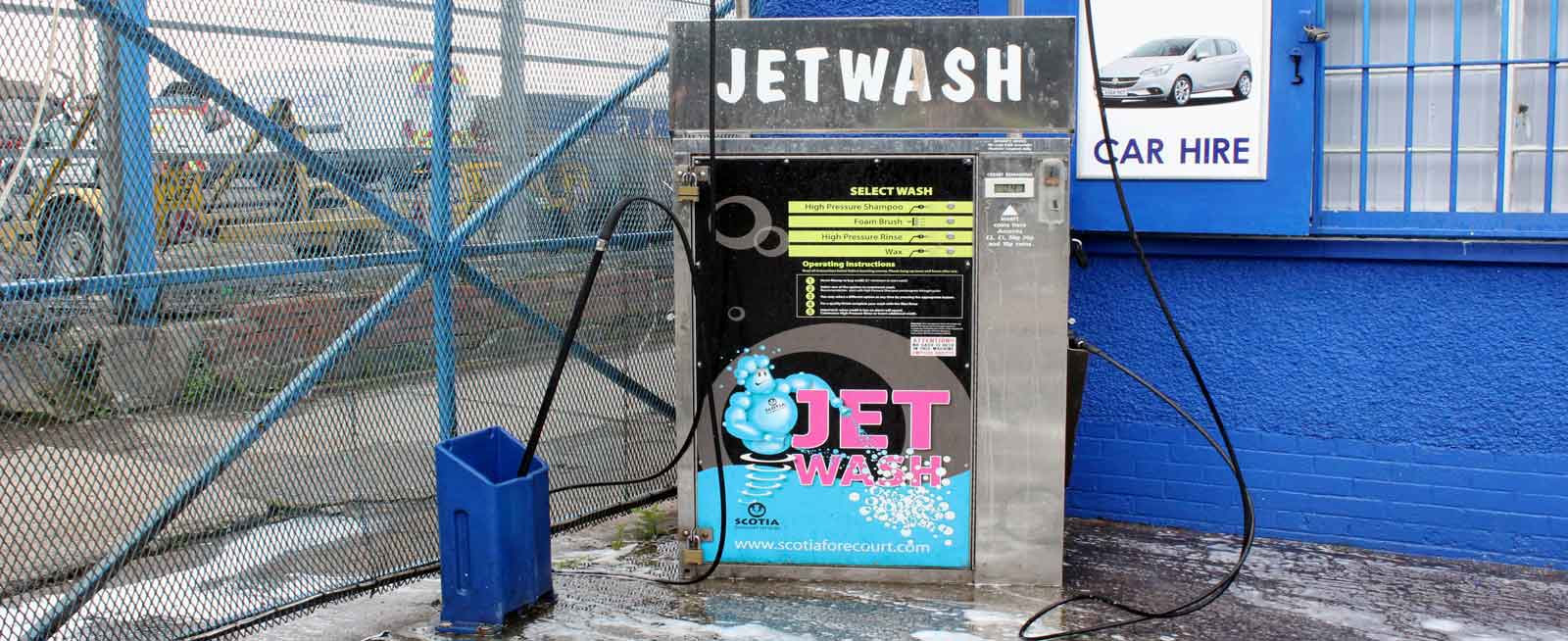 Car Jet Wash Facilities located on our forecourt - Douglas Road, DD4 8JX
If you have just bought a new car or if you are sick and tired of looking out of the window, only to see your investment covered in grime, muck and dirt then you're in luck. Our location has 3 separate jet wash facilities on the forecourt so you can come and wash your car or your van at any time without any hassle or fuss. Our jet wash facilities are designed to remove stubborn dirt and they can also get those hard to reach places as well so you could save hours when compared to cleaning your car by hand. Although our jet washes are incredibly powerful, they won't damage the paint or general appearance of your car either and we strongly believe that you could get a sparkling finish that just can't be achieved elsewhere.
Of course, if you are a business owner or if you have a business fleet then you would be more than welcome to come and use our jet washes and we would be happy to lend a hand if you are experiencing any difficulty. It is this standard of service that really helps us to stand apart and we are always happy to hear any feedback that our customers may have for us.
So if you need a car wash Dundee or if you simply have some stubborn stains that won't seem to budget then all you need to do is call in to our location and we'll have them ready for you to use. It really has never been easier and our car wash Dundee is open to every single customer. It doesn't matter whether this is your first time using our services or whether you are a repeat customer, we would love to hear from you and we can't wait for you to pay us a visit.