Brechin Minibus Hire
Night out with friends? Airport transfers for the family? Bridal party with the girls? Stag party with the guys? Corporate events with your workmates? Golf with your colleagues? These are just some of the instances wherein you will find the need for minibus hire services in Brechin. With the latter, you can enjoy hassle-free transfers from your point of origin to your destination.
Looking for the best minibus hire service in Brechin? There is no need to search any further. Get in touch with us at Scottish Blue ® Minibus Hire. We can provide you with the transport service that you need at prices that you will surely find to be reasonable. We are committed towards not only meeting but even exceeding the expectations of our clients, providing you with the guarantee of your highest level of satisfaction.

Premium Service, Reasonable Price
At Scottish Blue ® Minibus Hire, we are proud to say that we offer premium services for in Brechin. All our minibuses are well-maintained and can provide you with a reliable ride to your destination. They are clean and conducive, making sure that you will have a good time while on the road. The best thing is that our services are affordable. You can enjoy high-end service at a price that won't hurt your wallet.
Safety is Our Major Concern
With our minibus hire services in Brechin, you can be assured of your safety? How is this possible? We make sure that all our buses are carefully inspected by our in-house mechanics. They make sure that there are no issues that could compromise your safety. We also have drivers who are extensively-trained. You will be safe in their hands.
Emphasis on your Convenience
We utilise state-of-the-art technology to provide service that is hard to rival. For instance, we have an advanced booking and dispatch system, as well as a control room that is staffed round-the-clock. It does not matter whether it is early in the morning or late at night. Once you book your minibus hire in Brechin, it won't take long before your ride is ready. We also have advanced GPS system to make sure that you won't get lost along the way. And of course, while you are riding our buses, you can be assured of your highest level of comfort. Our courteous and professional drivers will take you to your destination in the most convenient way possible.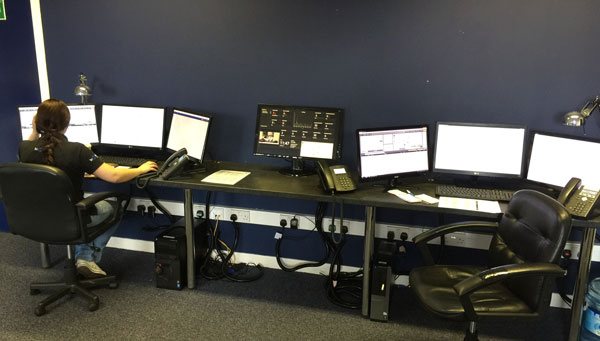 Book your Minibus Now!
If you are looking for minibus hire in Brechin, Scottish Blue ® guarantees one-of-a-kind service at competitive rates. With the use of the latest technologies and the best buses, we can take care of your transportation needs. Whether you are with family, friends, work colleagues, or anyone else, you can trust us when it comes to dependable transportation.
Why book with us?
Experienced and Professional Drivers
Minibuses Highly Maintained
Wheelchair Access via Electrical Lift
Ideal for Golf Tours and Airport Transfers
Telephone and Online Support available
Online Quote and Booking
Affordable Prices for a Premium Service