Taxis & Private Hire Cars MOT
Have you heard the news? MOT fees for taxi and private hire cars have increased to £54.85.
If you book your MOT test with us instead you can save £14.85!
Simply show a valid taxi/private hire operator certificate at the time of booking and we'll apply our special operator discount.
What's more – we offer same day bookings with no need to book three months in advance.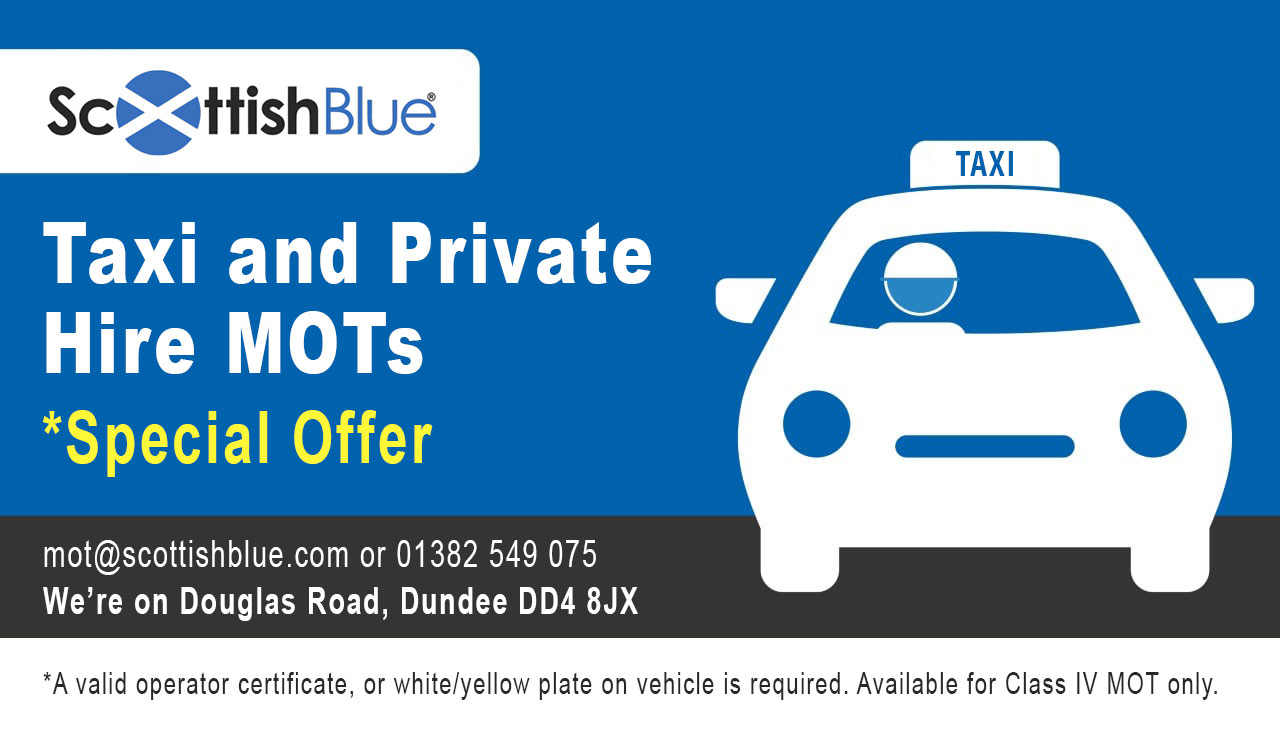 What makes us different to everyone else?
Just like Dundee City Council's MOT station on Harefield Road, we don't offer any repair work. When you get your MOT with us, you can be confident that you are getting a 100% unbiased test.
To put it simply, unlike all other garages in Dundee, we don't make any money by failing your taxi or private hire car.
We are in the taxi and private hire industry too! We are a licensed taxi and private hire booking office and PSV operator. We are also an operator of several private hire licensed vehicles.
We're a DCC approved taxi and private hire CCTV provider.
Give our team a call on 01382 549 075
We are on Douglas Road, DD4 8JX - Get directions
W're open from 8am to 5pm, Monday to Friday.
---