Multi-Car MOT Deal
Are you a multi-car owner or household? Save up to £50 on MOTs by taking advantage of our Muti-Car Deal. Simply purchase one of our deals on offer and make great savings on your MOT test costs every year.
---
Deal
Offer
Savings
2 MOTs
£80
£100
Save £20
3 MOTs
£120
£150
Save £30
4 MOTs
£160
£200
Save £40
5 MOTs
£200
£250
Save £50
---
How do I buy a deal?
Online
Simply enter your vehicle registration above to get started. Select the deal for you and book in your first vehicle. You have up to 6 months from the date of purchase to book in your other vehicles.
Phone
Give us a call on 01382 549 075.
In Person
We are located on Douglas Road, DD4 8JX - Get directions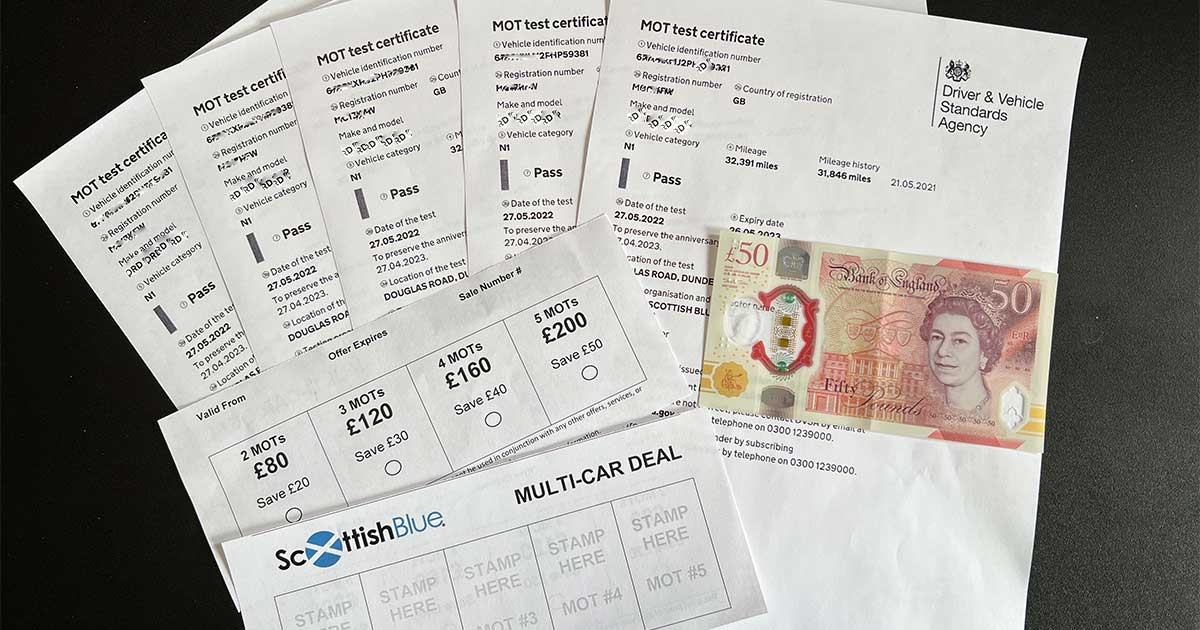 ---
Terms & Conditions of Offer
Deal price to be paid at the time of first MOT. Cannot be used in conjunction with any other offer, deal, promotion of service package.
This deal expires 6 months after date of purchase.
Cancellation of offer will revert completed MOTs to original price, which will be deducted from any refund due. No refunds are available for MOTs cancelled within 14 day of booking.